Through our experience of working with proactive, innovative companies, we have noticed that the exceptional executives are the ones who are paying attention to and developing the leaders throughout their company.
Here at Excelerant, we have come to 4 main conclusions when it comes to developing a company's current and next generation of leadership. Click below to download Excelerant's unique approach to leadership development.
(1)  A culture of leadership is created when each level of leadership is engaged in the process of becoming a better leader.
(2)  Leaders at all levels benefit from a development experience with their similarly situated peer group
(3)  Development should be an experience to become a better leader, not a lecture to learn about leadership. Becoming a better leader happens over time and cannot be achieved in a day.
(4)  Companies that are successful in creating a culture of leadership understand that different levels of leaders have unique development needs and implement programs that reflect and respect those differences.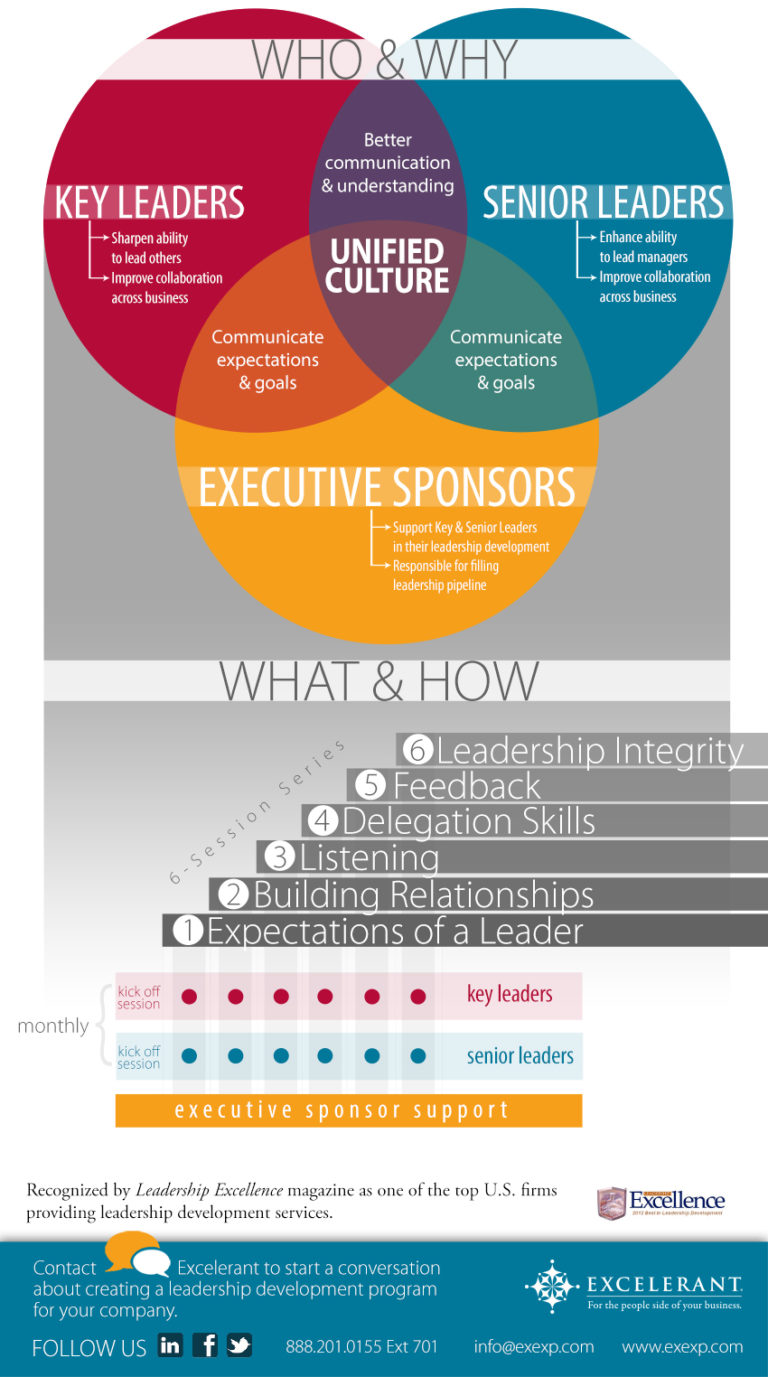 Benefits of Excelerant Leadership Development Programs
Click here to start a conversation about leadership development and culture within your organization.
Click here to learn more about Excelerant's approach to leadership development. 
Excelerant is an award-winning leadership development and human resources solutions company based in Lafayette, Louisiana. Using a unique approach, Excelerant combines expertise in training, coaching, human resource consulting, and facilitation to solve problems with practical, executable solutions that deliver high-impact, sustainable results.